Hymn-Sing
Sunday, August 28, 2022, 5:00 PM - 6:00 PM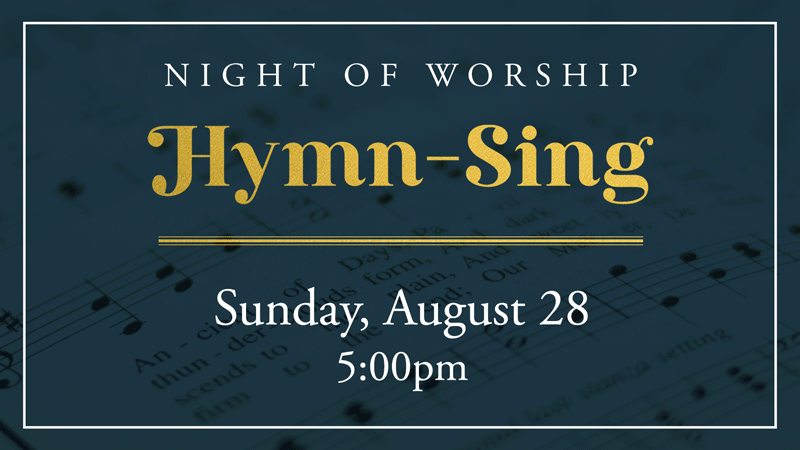 "Come we that Love the Lord, and let our joys be known."
The FBC family is gathering for an all-music, hymn-sing service of worship at 5:00pm on Sunday, August 28. We will sing your favorite hymn, and if we don't, you will have opportunity to make the request on the spot.
Let us worship the Lord, our God. Let us sing of His goodness to all generations.