Giving
Financial giving at First Baptist Nacogdoches can generally be divided into two categories: tithes and offerings. The Bible teaches us that we worship the Lord with our tithe, which is ten percent of our income contributed to the church on a regular basis.
When we feel called to give over and above our tithe, we do so as an offering.
Advance the Ministry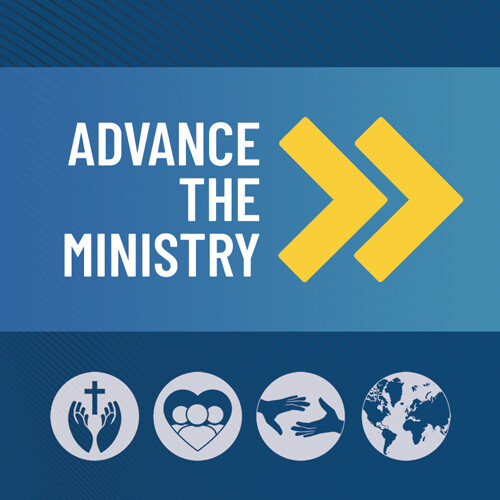 On Sunday, November 6, everyone in church will have an opportunity to fill out a stewardship commitment card. On this card, each of us will have an opportunity to commit ourselves both to regular, faithful, sacrificial, and proportional giving and to a one-time special gift we are calling: "Advance the Ministry."
Who will see your commitment card? To whom will you turn it in? Good questions! You will NOT turn the card into the church. After we've all made our private commitments, the pastor will ask everyone to just put the card in their Bible. That will be our expression of commitment and trust in the Lord.
You may give via the offering boxes in the worship areas, by visiting our website, or by bringing or mailing your gift to the church. If you are giving financial assets and need assistance, reach out to our church financial director, Donna Burchett.
The "Advance the Ministry" gifts will go toward regular budgeted ministry expenses and will serve to help all of our ministries continue their momentum and their service through the end of 2022.
Ways to Give
Online
Safe and secure, give with complete confidence that your information will be kept confidential
Give one time or set up scheduled recurring transactions
Designate gifts to church sponsored ministries
During the Service
Ability to give by cash or check, with offering envelopes found in the pew rack
Drop your envelope in the offering plates as they are passed or at one of our collection boxes located in the sanctuary, foyer, or main office.
Mail
For those going out of town or prefer to give during the week
Mail to our church office: 411 North Street, Nacogdoches, TX 75961
Causes
General Budget
This goes towards the church budget as a whole.
Missions
Goes to support the missionaries/ministries that we team up with locally and around the world.
ex. Annie Armstrong, Lottie Moon, Mary Hill Davis, World Hunger Offering.
Outreach
Be a part of financially supporting major outreaches throughout the year.
Building
Contribute toward current and future building projects
---
Annual giving statements are provided each year.
Still have questions? Call us at 936-564-7379.