New Members Class
Wednesday, March 22, 2023, 5:00 PM - 7:30 PM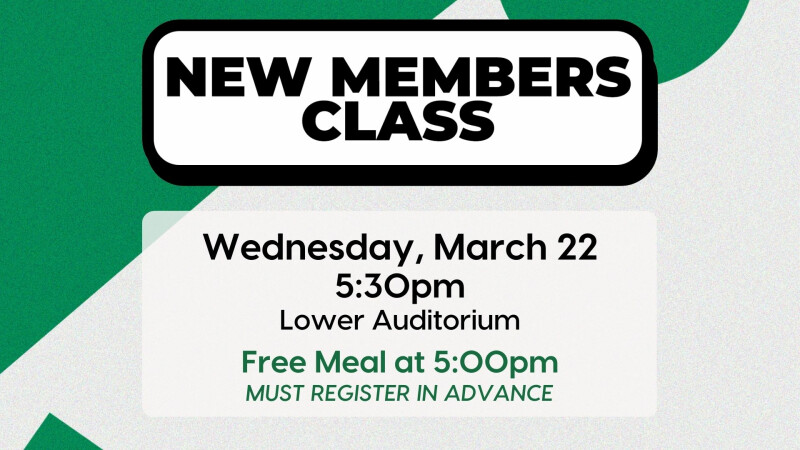 If you are a member who has joined in the past year or are considering becoming a member, we invite you to join us for our next New Members Class.
Free Meal provided at 5:00pm! (Must register in advance for free meal ticket)
In this class you'll hear about what our church believes, who we are as Baptists, and how you can Love God, Love People, Serve the Body, and Serve the World.
Sign up below or call the church office, 936-564-7379