Night of Worship
Sunday, May 15, 2022, 5:00 PM - 6:30 PM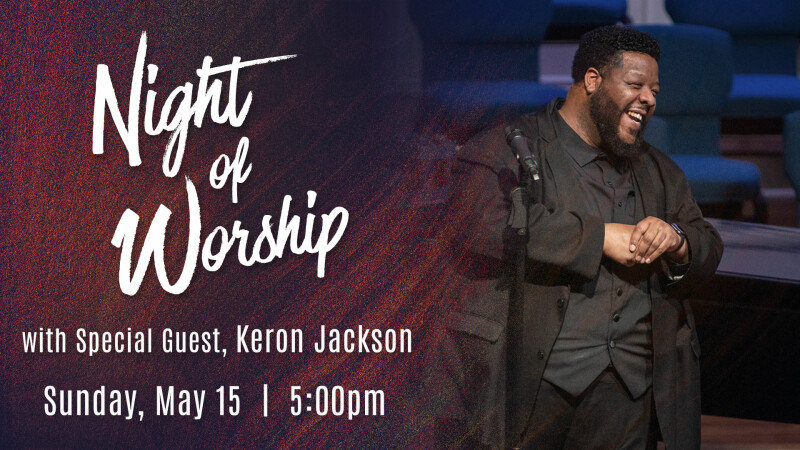 Join us for a Night of Worship on Sunday, May 15 featuring internationally acclaimed singer, speaker, and evangelist Keron Jackson.
This will be a great time for the whole family!
**Childcare will NOT be available.**
It will be live-streamed for those unable to join us at the church.
With East Texas roots, Keron has taken his extraordinary performance abilities across the globe, and has performed as a soloist in some of the most prestigious venues in the world. His personal testimony that led him from homelessness in Dallas, to finding the Lord and his first faith family in Carthage, Texas will leave you both amazed and inspired.
You do not want to miss Keron's presentation of the Word through music. He has a huge personality and an even bigger voice - all used for the glory of God.