W2W Gift Drive
Saturday, December 04, 2021, 8:30 AM - 10:30 AM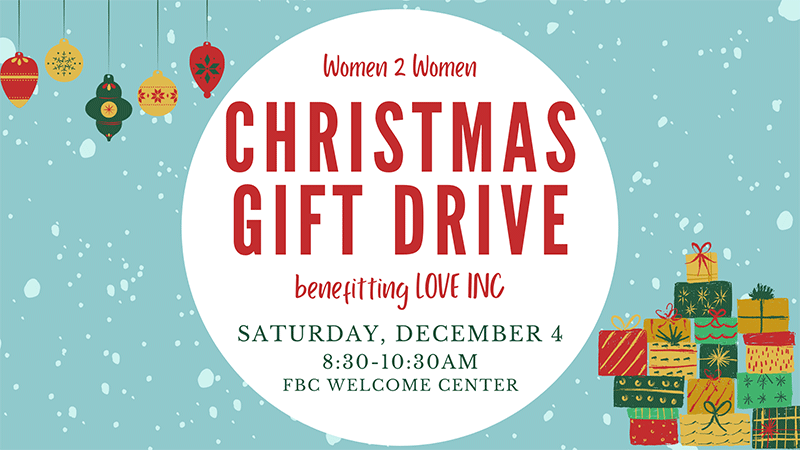 SHARING GOD'S LOVE AND WARM DISHES!
Please bring gifts for older children 12-18 years old OR donations to purchase items not received.
Saturday Morning
Park and come in:

Come in and join us for some comfort food and fellowship!
We will have helpers to unload gifts from your car.
Inside, we will have an assortment of homemade breakfast casseroles (with recipes!), coffee, and tea.
OR
Drive through:

We will have helpers gather your gifts and offer you a to-go plate.