Bunco Night
Monday, September 27, 2021, 6:00 PM - 8:30 PM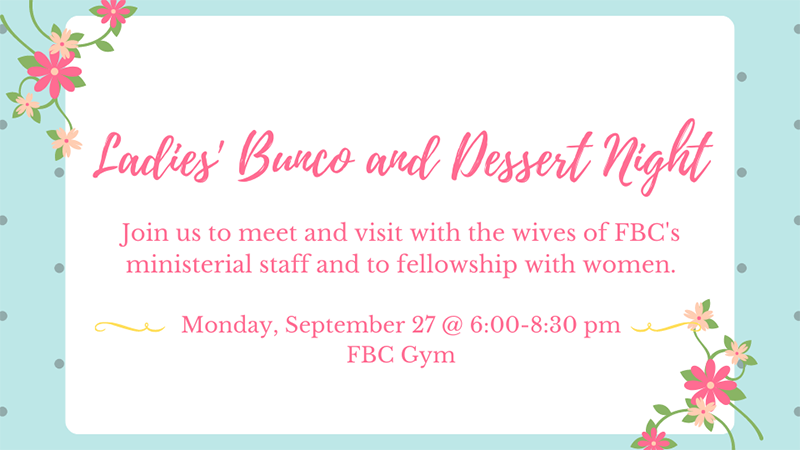 Join us to meet and visit with the wives of FBC's ministerial staff and to fellowship with women.
Monday, September 27
6:00-8:30 pm
FBC Gym
Pre-Registration required:
Call/Text: Brenda Hill 936-559-3276
Email:
Undecided?
I've never played BUNCO but want to...
No Problem! No skill required-you just add points and you will have a partner who has played!
I do not like games...
We Understand! Come to fellowship and eat dessert!