Discipleship Classes
Every Sunday, from 10/10/2021 to 11/14/2021, 5:00 PM - 6:00 PM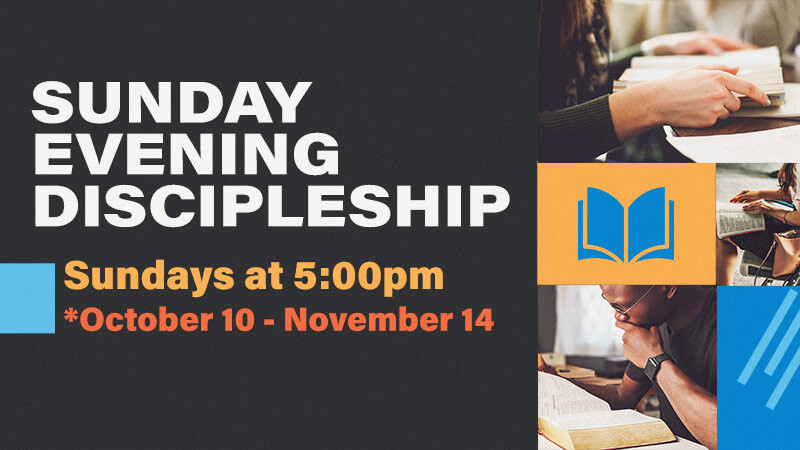 "Coffee with the Pastor"
Led by Pastor Noel
Location: Chapel
Each week in our eclectic Coffee with the Pastor Class, we will focus on a different Scripture topic relating to either an issue in the news or a matter of church history from the pastor's reading the previous week. These topics will be fun and serious at the same time. Expect the unexpected.
"Elijah" Ladies Bible Study
Led by Mary Beth Carpenter
Location: Room E206
Join Priscilla Shirer on this 7-session journey through the life and times of the prophet Elijah to discover how the fire on Mount Carmel was forged in the valley of famine. And how the emboldened, fiery faith you desire is being fashioned by God in your life right now.
"Mission Partnership Testimonies and Reports"
Location: Fellowship Hall
Led by the Missions Committee
In this class, we will hear reports from some of our mission partners around the country and world. Some weeks we will even have them live via Zoom!
"Who is the Holy Spirit"
Led by Reade Dawson and Mark McLendon
Location: Lower Auditorium
"The Art of Neighboring"
Led by Caleb Castro
Location: Room E143
As followers of Jesus, we've been called to love both God and our neighbors. It's easier said than done, but if we push past the fear, time barriers, and pride that can keep us from engaging with others, we can build deep connections with the people in our neighborhood and, most importantly, please God.
Join us as we venture together in the art of neighboring.
Discipleship & Arts for Kids
Location: Children's Building
Gathering Activities begin at 4:45pm
For Kids 3 years old - 6th Grade



Children will learn how to grow in the Lord by learning how to pray, study God's Word, Love others and Worship. Children will be provided opportunities to choose activity options which will develop their giftedness in music, drama, and visual arts.
"Youth Small Groups"
Led by Hunter Fountain and the Youth Interns