Drive-Thru Pantry
Saturday, December 16, 2023, 9:00 AM - 12:00 PM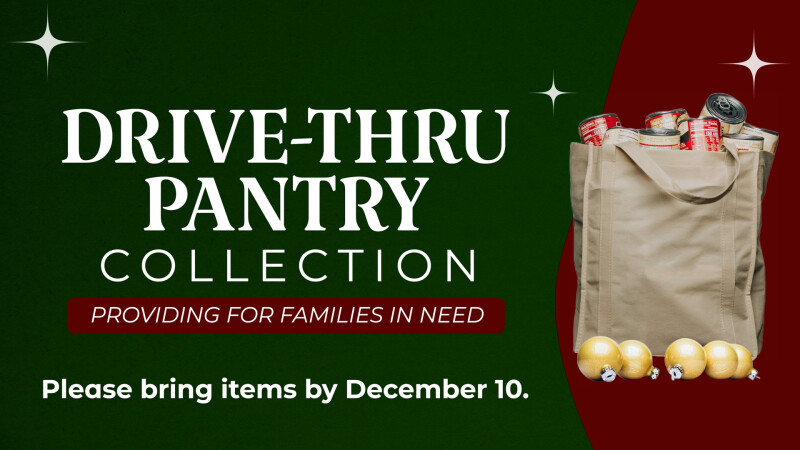 Drive-Thru Pantry Collection
Join us as we seek to serve our Lord Jesus by serving families in need in our community. We will be hosting a drive-thru pantry on Saturday, December 16th from 9:00am until we run out. We served 250 families on Serve Day, but believe with our entire church participating we can double that number!
You may bring your donations to the welcome center, or church office up to December 10th.
Each food box will be filled with the items found at the link below.
**Note: All items shown are at Walmart. Where you shop and brands do not matter, but please keep the items and sizes exactly the same! We want every box to have the same items and sizes. Thank you!
Please contact Reba Jane Gayler at 936-556-1414 if you would like to volunteer to shop, pack the food boxes, donate monetarily or help the day of the drive thru! Let's bless our community this Christmas!