Secret Church
Friday, April 24, 2020, 6:00 PM - 11:59 PM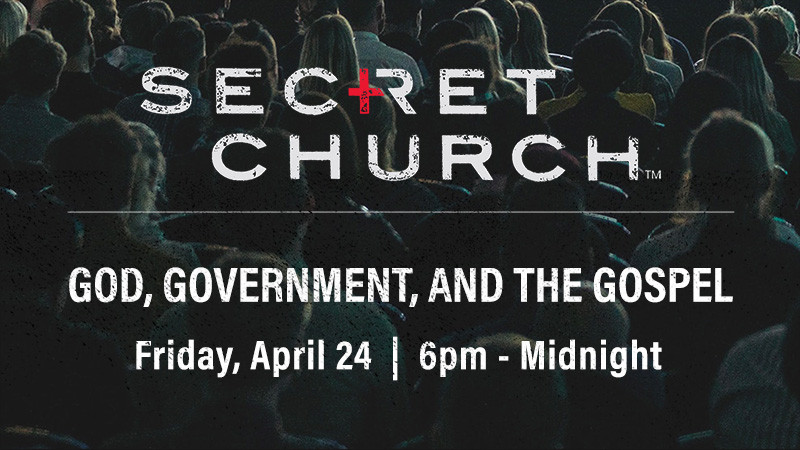 Friday, April 24, 6:00pm - Midnight
COST: $8 per person
Have Questions? Contact our Missions Minister, Kaleb West!
---
About Secret Church
All Secret Church Streaming will take place in individual homes due to our current social-distancing practices and the unknown of the its expiration.

By signing up, you will be streaming the live event on your personal device (computer, laptop, cell phone, or tv).
The purpose of Secret Church is to teach those who have a passion to deeply know God through his word so that they may be better equipped to teach God's Word and make disciples of all nations, and to receive a better understanding of the Church around the world.
---
About David Platt
Secret Church is led by David Platt. He is the author of the New York Times Best Seller Radical: Taking Back Your Faith from the American Dream. David holds two Doctorates and was Associate professor of Preaching and Apologetics at New Orleans Baptist Theological Seminary at the age of 25. He is world renowned for his intense teaching and discipleship.