Kids' New Christian Class
Every Sunday, from 02/16/2020 to 02/23/2020, 10:15 AM - 11:00 AM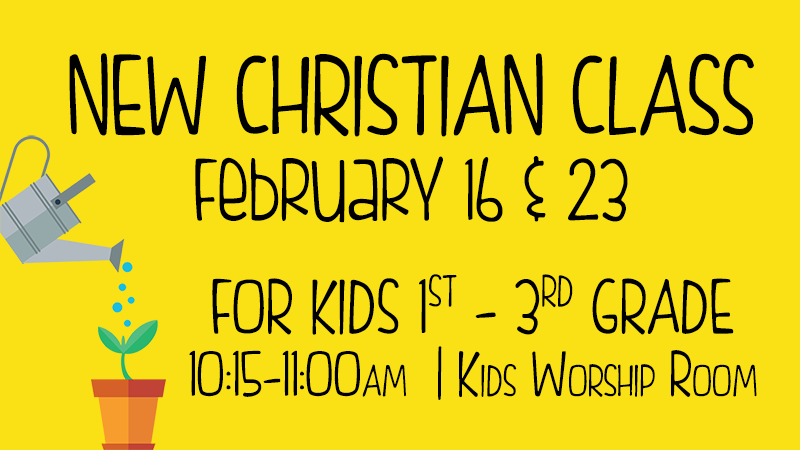 This class is for children 1st - 3rd grade who have recently made a decision to make Jesus the Lord of their lives or have made that decision in the past and have not yet taken the class.
This is a pull-out class during the Sunday School hour and will meet February 16th & 23rd from 10:15 - 11:00am in the Kids' Worship Room.
We'll learn about what we as followers of Christ are to do next, like spending time alone with God, praying, studying His Word, tithing and how to share Jesus with others!
Questions? Contact our Children's Minister, Melanie Matson!
| 936-564-7379