Discipleship Classes
Every Sunday, from 01/12/2020 to 03/01/2020, 6:00 PM - 7:00 PM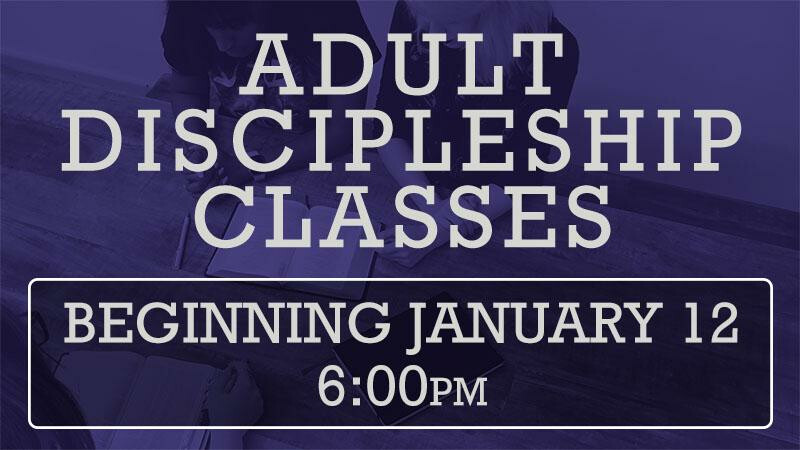 Sunday Nights at 6:00pm
FOUNDATIONS OF THE FAITH: THE CHARACTER OF GOD
3rd Floor, Children's Bldg., Room C306
Led by Pastor Noel
What is God like? We know that he is perfect, beautiful, awesome, and holy, but how can we say more? How can we describe him? How can we worship him by knowing and proclaiming his character?
The Bible gives us insights into his nature by describing a number of characteristics of God. When we know these, our wonder and admiration of God increases many fold. When we study what the Bible says is true of the Father, we are led to praise, and we are led to worship.
In this eight-week Bible study series, we will learn what it means that the Lord is...
Unchangeable
Eternal
Omniscient
Omnipresent
Omnipotent
Good
Holy
Jealous
Beautiful
In this series of Bible studies, we will stand amazed at God by looking at these different facets. Join us for this eight-week study in our Foundations of the Faith series.
THE HEART OF WORSHIP
3rd Floor, Children's Bldg., Room C315
Led by Andre Simon
The Heart of Worship will be an eight-week study that will:
Study what the Bible has to say about worship.
Help us gain a clear revelation of God and His desire for worship to be the focal point and passion of our lives (Romans 12:1).
Give us a solid understanding of the biblical foundation that leads us to become true worshippers (John 4:23-24).
Encourage you to enter into increased freedom in your worship expressions as you respond to God's revelation (2 Corinthians 3:17).
"THE FAITHFUL" LADIES STUDY
3rd Floor, Children's Bldg., Room C310
Cost: $14
Led by Brenda Hill & Diane Jones
Register Here
Borrowing from best-selling studies by Beth Moore, Priscilla Shirer, Lisa Harper, Kelly Minter, and Jennifer Rothschild, this study explores crucial moments in the lives of five Old Testament figures—Esther, Gideon, Malachi, Nehemiah, and Hosea. Through their stories, discover how God uses the lives of ordinary people for His glory and the good of His people. Strengthen your faith as you walk alongside these larger-than-life figures who all chose to obey God no matter the circumstances.
"STICKY FAITH" PARENT CLASS
Youth Room
Led by David Reed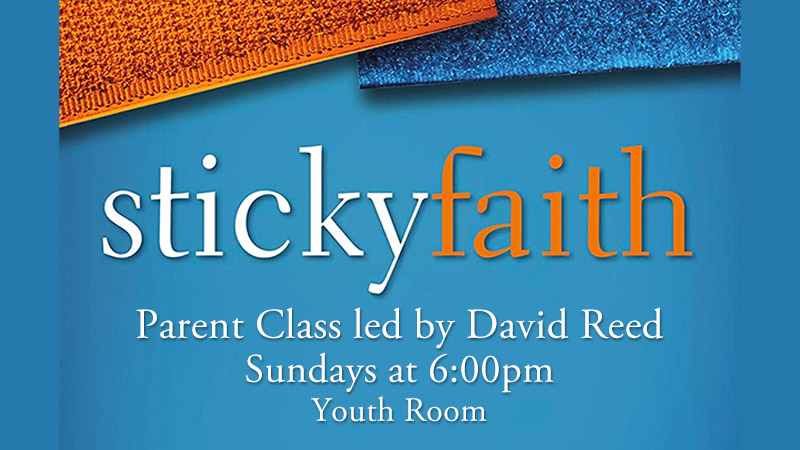 Parents, do you want a powerful strategy to help develop the spiritual growth in your kids? Sticky Faith is just that; a strategy to help your kids faith stick to them. Join us as we discover how to develop a faith that lasts a lifetime.
NEARLY WED/NEWLY WED CLASS
3rd Floor, Children's Bldg., Room C313
Cost: $35 per couple
Led by Mark & Meredith McLendon
This class is for couples who are engaged, or have been married 5 years or less. We will be using the "Symbis Assessment" test which you will need to take before the class begins. Call the church office and make sure we have your email address and we will send you an invite to the test.
We will be discovering and exploring how each of us views marriage, finances, expectations, communication, dynamics in our interactions (what we enjoy from one another), and how our spiritual life balances and increases fulfillment in our marriage and home. The test will give unique insight to each couple in how they approach one another and how they approach some of the more complex aspects in the process of two becoming one.
We, Meredith and Mark McLendon, will be guiding the class through the test results and looking through the lens of the Bible to help us navigate the first few years of marriage. We are not experts just fellow pilgrims on this exciting and beautiful journey. We would love for you both to be apart of this exciting and informative class.
The test costs $35 per couple but don't let cost hinder you. Call the church office for more details.
THE MISSION: JOINING GOD IN HIS WORK
3rd Floor, Children's Bldg., Room C314
Led by Kaleb West