Family Gingerbread House Contest
Sunday, December 10, 2023, 4:00 PM - 6:00 PM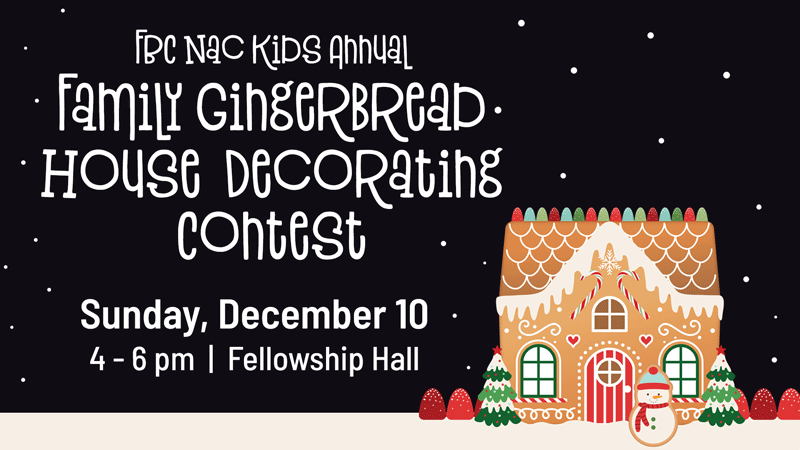 Our Annual Family Gingerbread House Decorating Contest is Sunday, December 10 from 4:00 - 6:00pm in the Fellowship Hall!
Teams can be made up of family and friends. There will be "Professional," "Amateur," and "Just for fun" categories this year.
Basic gingerbread houses will be provided along with a variety of basic candies.
You may bring other decorative food items to customize your house. All decorations must be edible.
ALL children must be accompanied by an adult.