Piney Woods Orchestra Festival
Sunday, June 12, 2022, 5:00 PM - 6:30 PM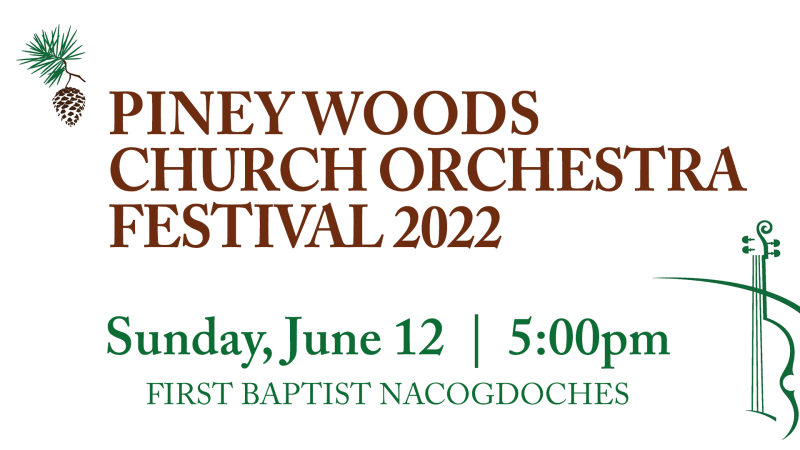 FBC Nacogdoches will host the annual Piney Woods Church Orchestra Festival on Sunday, June 12 at 5:00pm. The orchestra is comprised of church orchestra members from the East Texas area.
---
Do you play? Then Join Us!
Do you play an instrument? Then you are invited to join in the festival!
Schedule:
1:45pm - Arrive, seating, warm up
2:00pm - Rehearsal begins
4:30pm - Break
5:00pm - Night of Worship
Cost: $12.50 (cost if t-shirt to be worn in the service; T-shirt orders to be placed on May 26.)
*Payment for the shirts can be made to FBC, Carthage (David Yarbrough), FBC Henderson (Rod Salmon), or FBC Nacogdoches (Tom Webster). Individuals from other churches may pay for their shirts at the night of the service. No shirt sizes can be guaranteed for those who register after May 26.