BSM BBQ Fundraiser
Friday, February 03, 2023, 11:00 AM - 1:00 PM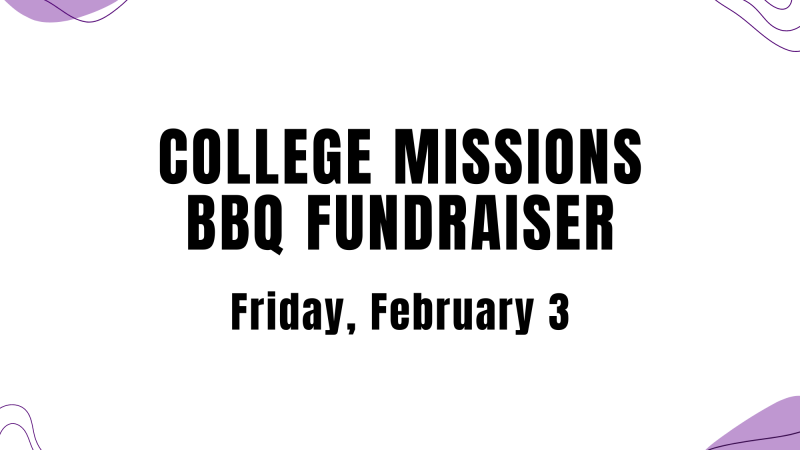 On Friday, February 3, we will be partnering with the SFA Baptist Student Ministry to help our FBC College Students raise funds for upcoming Spring Break Mission Trips. This Spring Break, March 4-10, we will be serving in both Moscow, Idaho and Reno, Nevada with Resonate Church to join them in sharing the gospel on their college campuses.
Each BBQ plate will include a pulled pork sandwich, 2 sides, and a dessert. Plates are $10 each with all funds going directly to each student's mission trip costs. Plates are available between 11:00am and 1:00pm. Once your order is placed, a student will contact you to confirm your pick-up option. Payment can be brought to the church office or via credit card (instructions provided during student contact).
Pick Up Options:
Pick up at the BSM - 225 E College
Have it delivered to you.
Join us for lunch in the Fellowship Hall between 11:00am and 1:00pm
Thank you for help our students spread the Gospel!