The Worship Pastor Search Team unanimously recommends Dr. Tom Webster to serve as our Worship Pastor.
John Schoenrock, Troy Wooten, Angela Strange, Gordon Graves, Paul Lynn Cook, Ken Smith, Paula Griffin, Samantha Inman, Carol Lewis, Gregg Nichols, Marcy Davis, Loraine Young
Important Dates

:
Breakfast and Meet & Greet – April 24, 8:30am – FBC Fellowship Hall
Take time this Saturday to grab a bite to eat, hear a word from Tom at 9:00 AM, and meet Tom and Angela.
View of a Call – Voting Sunday – May 2, 2021 – Both Services
Be sure to be in attendance on this special Sunday as FBC will be voting on Tom Webster in view of a call for the role of Worship Pastor
About Tom Webster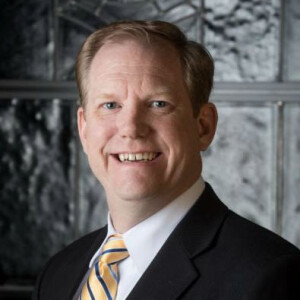 Tom was born and reared in Dallas, TX. A big fan of Tom Landry and Roger Staubach, he learned from an early age to root for the Dallas Cowboys, a life principle that he follows today despite the decades of painful mediocrity that has plagued the franchise. For the past 30 years he has had parallel careers in Christian higher education and church ministry serving in various faculty and administrative roles at two Texas Baptist institutions (HPU and ETBU), and with many Texas Baptist Churches (most recently First Baptist, Longview). With degrees in church music and conducting, he graduated from Howard Payne University (BM), Texas Christian University (MM), and Texas Tech University (Ph.D.). He also pursued post graduate studies at Southern Baptist Theological Seminary and served as a research fellow at B.H. Carrol Theological Institute. Tom has also partnered with various ministry programs and conference activities with the Baptist General Convention of Texas. Tom has been married to his best friend and helpmate for the past 30 years.
Angela, a daughter of Baptist missionaries was born and reared in Colombia, South America. She is a very demanding, highly successful, and some might say scary, high school Spanish teacher. For over 15 years she has taught at Carthage High School, home of the 9-time state football champions. Tom and Angela have been blessed with two wonderful daughters, which the Lord brought to them when the girls were teenagers. Celesta Ruiz, her husband Paco, and their two boys live in Marshall, where the Webster and Ruiz families enjoy time together often. Vianney and her three children live in their home country of Mexico. Tom and Angela love spending time together, and with their families in Marshall and Dallas. Due to ever-increasing administrative responsibilities at ETBU in recent years, Tom has completely lost his golf swing, not to mention his golf clubs which he hopes will surface at some point in the move to Nacogdoches. Tom and Angela are tremendously excited about this unanticipated chapter in their life that the Lord is writing. They love their new church family, and they look forward to many years of ministry with the loving people at First Baptist Church.
The Role of Worship Pastor
What is the Primary Role of the Worship Pastor?
The worship pastor will be responsible for leading and overseeing the worship ministry of FBC Nacogdoches to help FBC Nacogdoches honor the Lord and make disciples. Included in this charge, the worship pastor will oversee the sanctuary choir, orchestra, music staff, and the administration of music, worship facilities, and equipment. He will create and oversee church-wide special productions and services.
What FBC Musical Groups will the Worship Pastor Oversee?
The worship pastor will oversee auxiliary ensembles, choirs including all age-group choirs, instrumental groups, and creative arts groups as they are helpful to accomplish church and worship goals. Additionally, the worship pastor will serve as a pastor to members of FBC Nacogdoches and people in the Nacogdoches community. He will serve under the supervision of the senior pastor and also work alongside the senior pastor to provide leadership to the church.
How does the Worship Pastor fit into Our Church's Organizational Chart?
The worship pastor will work directly with key ministry staff and provide leadership and supervision for ministries including Hispanic ministry and Media & Publicity ministries.
PROFESSIONAL EXPERIENCE
What has been Tom's previous responsibilities at ETBU?
He has been responsible for providing the vision, leadership, and strategic direction for the School of Communication and Performing Arts (SCPA), which includes the Departments of Communication, Music and Theatre Arts, the Fine Arts program, and the Media Services unit. This includes supervision of 16 full-time faculty and staff reports and 10-14 part-time faculty reports. Among the full-time reports, two are academic chair-level, two are director-level, and six are coordinator-level reports. The Dean of the SCPA manages and is accountable for results from those resources, reports to the Provost, and represents the SCPA on the Deans Council. In addition, Tom was responsible for providing school-level leadership for academic programs and services in the School of Communication and Performing Arts and for the day-to-day operations of the SCPA Office. Responsibilities include supervision of the academic curriculum, academic program reviews and assessments; supervision and evaluation of department chairs, program directors and coordinators, faculty, and staff; oversight of operational plans, effectiveness plans, curricular maps and assessments; leadership of faculty development initiatives; management and development of resources; representation of the academic mission to stakeholders; leadership of enrollment development; record keeping; oversight of specialized accreditation (NASM); and facilitation of partnerships with other departments to develop interdisciplinary programs and opportunities for students, leading recruitment efforts, development of rationale and proposals to grow the faculty, increasing proposal productivity, building partnerships with organizations for student internships, and leading the development and implementation of strategic plans for each area.
What Experience Does Tom Bring with Media Services?
At ETBU, Tom managed the Media Services team to design, purchase, and install technology in all campus classrooms to adapt to academic needs in a pandemic environment. He established a partnership with the Office of Strategic Initiatives, Marketing and Communication to utilize communication students in the graphic design, photography, and audio/video production activities across campus. He created a new organizational structure and new processes for the media service program to facilitate higher quality work and greater efficiency.
MINISTRY EXPERIENCE
Tom's earliest ministry experience began in 1990 as he served as Minister of Music at Hurstbourne Baptist Church in Louisville, KY.
Between 1990 and 2010, Tom served as Interim Minister or as Supply Worship Leader at the following churches:
Central Baptist Church, Marshall, TX
First Baptist Church, Marshall, TX
First Baptist Church, Shreveport, LA
New Hope Baptist Church, Hallsville, TX
First Baptist Church, Greenwood, LA
First Baptist Church, Center, TX
First Baptist Church, Mt. Enterprise, TX
Tallowood Baptist Church, Houston, TX
Waller Baptist Church, Bossier, LA
First Baptist Church, Lufkin, TX
Immanuel Baptist Church, Shreveport, LA
Lakeside Baptist Church, Dallas, TX
First Baptist Church, Athens, TX
Pleasant Grove Baptist Church, Texarkana, TX
First Baptist Church, Daingerfield, TX
First Baptist Church, Pittsburg, TX
First Baptist Church, Carthage, TX
First Baptist Church Greggton, Longview, TX
During the years of 2011 to 2016, Tom served as Minister of Music and Worship at First Baptist Church, Longview, TX. Following this, the remainder of his ministry experience was as an Interim Worship Leader or a Supply Worship Leader, concluding with our church!