Preben Vang joined Baylor's seminary faculty in 2014 to lead their doctoral studies program. Before coming to Truett Seminary, he served 17 years as the Professor and Chair of Biblical and Theological Studies at Ouachita Baptist and Palm Beach Atlantic universities. Being born and raised in Denmark, where his latest call was to pastor the First Baptist Church of Copenhagen, Dr. Vang's academic interest has always related to the global mission of God's Kingdom. "When everything is said and done I'm really just a pastor who loves books and who enjoys thinking deeply and out loud about the content and significance of the church's message."
Working as an engineer in electronics, Dr. Vang heard God's call to full-time ministry in his early twenties. This led to a Bachelor of Theology degree from the Danish Baptist Theological Seminary followed by Master of Divinity and Doctor of Philosophy degrees from Southwestern Baptist Theological Seminary. Beside these degrees, he has done post graduate studies at the University of Leuven, Rüschlikon Baptist Theological Seminary, and the University of Copenhagen.
Always a pastor, either full time, in an interim capacity, or as a church planter, he is convinced the church is God's tool to change the world. He considers the equipping of the church and her leadership the most significant and prominent function of the seminary.
On the private level, Dr. Vang enjoys engaging conversations, hanging out with friend over a good cup of coffee, hiking, and tinkering with cars. The greatest joy in his life is being with his family - not the least his sweet little grandkids.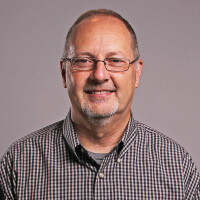 Bobby Smith
Associate Pastor/University Minister
E-Mail:

Bobby has been on staff at First Baptist since April of 1983. He began his ministry as the youth minister and now serves as Associate Pastor. He was born and raised in Houston, Texas but now considers Nacogdoches his home. He graduated from Houston Baptist University in 1979 and Southwestern Baptist Theological Seminary in 1983. He has a heart for people and loves to lead the church in discovering their heart for missions.
Bobby and Laura were married in 1983 and have three children:
Joshua, Evan, and Ashley.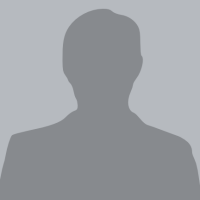 Position to be Filled
Executive Pastor/Administrator
E-Mail: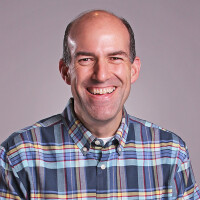 Andre Simon
Minister of Music
E-Mail:

Andre has served as Minister of Music at FBC Nacogdoches since January 2002. His passion is to challenge people to experience the presence of God through worship, both corporately and privately. Born and raised in Marshall, Texas he received his Bachelors of Music Education at Northwestern State University in Natchitoches, LA and his Masters of Religious Education at Southwestern Baptist Theological Seminary in Fort Worth, TX.

Andre and Ronna have been married since 1996 and they have a son, Andrew.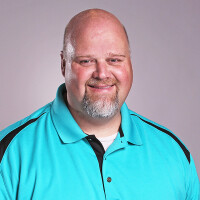 David has served as our Youth Minister since February of 2007 and has been working in youth ministry since 1994. He has worked on staff at Centrifuge youth camps serving in a variety of roles including director and served a church as youth minister in Tennessee. David is originally from Nacogdoches and graduated from Nacogdoches High School in 1988. He received a B.S. in Kinesiology degree from Stephen F. Austin in 1995 and received his M.A. in Religious Education in 1998 from Southwestern Baptist Theological Seminary.
David and Kristie have been married since 2002 and have a daughter, Brynna.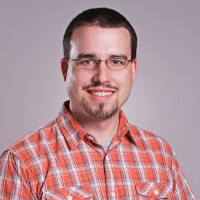 Jonathan has served as our Media & Communications Director since August of 2007. He graduated from Stephen F. Austin State University with a Radio/TV Communications degree. He is a Nacogdoches native and has been involved at FBC throughout the years serving in various capacities from leading worship to technical assistance to helping out with various other ministries.

Jonathan and his wife Becca were married in 2010 and had their first son, Andrew, in 2013.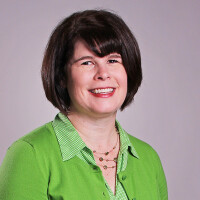 Melanie Matson
Minister of Children
E-Mail:

Melanie has served as Children's Minister at First Baptist Church Nacogdoches since July 2009. She is a native of Nacogdoches and a long-time member of First Baptist. She even met her husband, Craig, in the "early days" of Great Escape. Melanie is a 1992 graduate of Stephen F. Austin State University. While in college, on a trip to Student Week at Glorieta, New Mexico, God called her to serve Him. She did not know the specifics of what all He would have in store but she knew He had plans for her life. She has always loved serving the Lord, from teaching Preschool Church and VBS to serving for 17 years as Acteens leader. In 2009 God turned her focus and heart towards serving Him in a greater capacity. In July of that same year, she began serving Him as Children's Minister at First Baptist. Melanie loves being with children; coloring, cutting, pasting, playing, reading, singing and dancing (which she is not very good at), but most importantly, her heart is in teaching and showing children how much our awesome God loves each one of them! Her primary focus is to help children grow in their love and knowledge of the Lord and guide them on their journey to the point where they know and love Him as their personal Lord and Savior.

Melanie and Craig have been married since 1993. They have one wonderful son, Davis and a crazy dog, Scout.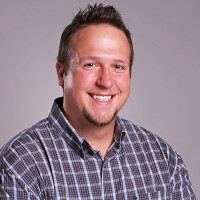 Joel Harrell
Contemporary Worship Leader
E-Mail:
Twitter: @harrelltone

Joel has served in various roles at First Baptist since 2009 and has been on staff since 2013. He graduated from Stephen F. Austin State University with a degree in Interpersonal Communications. Growing up in Katy, Texas, Joel was active in choir and the drama team at his home church. Throughout the college years, Joel traveled and recorded with December Tide, a band passionate about youth and college students experiencing biblical truth in their worship. During this time, he felt God's calling on his life to serve in musical worship. Joel has a desire to help the next generation of Christian leaders discover how they can serve God. He enjoys hunting, fishing, and writing songs.
Joel and his wife Lyndsie were married in 2013.