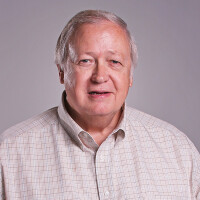 Dr. Allen Reed
Pastor
E-Mail:

Allen became the pastor of First Baptist Church on March 1, 1981. He received his B. A. Degree from East Texas Baptist College in Marshall, Texas in 1966. He received his Master of Divinity Degree in 1969 and his Doctor of Ministry Degree in 1980 from Southwestern Baptist Theological Seminary, Ft. Worth, Texas.

Allen was born on October 13, 1943 in Pittsburg, Texas. He graduated from Pittsburg High School in 1962. Allen became a Christian at the age of nine and was baptized at First Baptist Church, Pittsburg. The Lord called Allen into the ministry when he was 17 years old and a Junior in High School. He was licensed by the First Baptist Church of Pittsburg, May 21, 1961 and was ordained by First Baptist Church, Pittsburg, July 5, 1964. Allen's passion is the privilege of preaching the gospel of the Lord Jesus Christ.

Allen and his wife, Linda Vanderburg Reed of Conroe, Texas, were married June 18, 1965. They have three children: David, Micah and Carrie and 7 grandchildren. David Reed is the Minister of Youth at First Baptist, Nacogdoches. Linda is the organist of our church.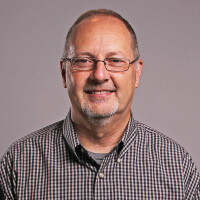 Bobby Smith
Associate Pastor/University Minister
E-Mail:

Bobby has been on staff at First Baptist since April of 1983. He began his ministry as the youth minister and now serves as Associate Pastor. He was born and raised in Houston, Texas but now considers Nacogdoches his home. He graduated from Houston Baptist University in 1979 and Southwestern Baptist Theological Seminary in 1983. He has a heart for people and loves to lead the church in discovering their heart for missions.
Bobby and Laura were married in 1983 and have three children:
Joshua, Evan, and Ashley.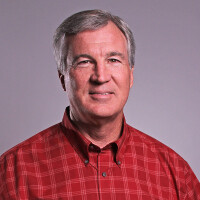 Brad Haile
Administrator / Senior Adult Minister
E-Mail:

Brad and his wife Janice joined First Baptist in 1982. He was a member and served as a deacon until 1990 when he was called as Youth and Recreation Minister. In 1996, he assumed the duties of Administration/Senior Adults. He was born and raised in San Antonio and Dallas, Texas and graduated from Stephen F. Austin University with a Business degree in 1978. Brad has a servants heart and desires to further the kingdom of God by helping believers grow in Christ and share their faith.

Brad and Janice have two sons, Ben and his wife Tana and Andrew and his wife Halie.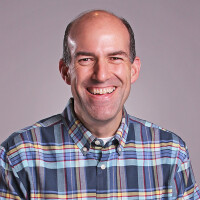 Andre Simon
Minister of Music
E-Mail:

Andre has served as Minister of Music at FBC Nacogdoches since January 2002. His passion is to challenge people to experience the presence of God through worship, both corporately and privately. Born and raised in Marshall, Texas he received his Bachelors of Music Education at Northwestern State University in Natchitoches, LA and his Masters of Religious Education at Southwestern Baptist Theological Seminary in Fort Worth, TX.

Andre and Ronna have been married since 1996 and they have a son, Andrew.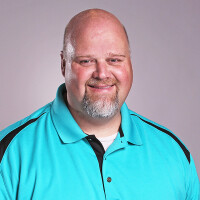 David has been on staff at First Baptist since February of 2007 and has been working in youth ministry since 1994. He has worked on staff at Centrifuge youth camps serving in a variety of roles including director and served a church as youth minister in Tennessee. David is originally from Nacogdoches and graduated from Nacogdoches High School in 1988. He received a B.S. in Kinesiology degree from Stephen F. Austin in 1995 and received his M.A. in Religious Education in 1998 from Southwestern Baptist Theological Seminary.
David and Kristie have been married since 2002 and have a daughter, Brynna.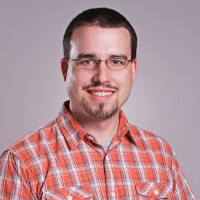 Jonathan Canfield
Media & Communications Director
E-Mail:
Twitter: @jcanfield82

Jonathan has been on staff at First Baptist since August of 2007. He graduated from Stephen F. Austin State University with a Radio/TV Communications degree. He is a Nacogdoches native and has been involved at FBC throughout the years serving in various capacities from leading worship to technical assistance to helping out with various other ministries.

Jonathan and his wife Becca were married in 2010 and had their first son, Andrew, in 2013.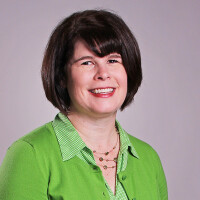 Melanie Matson
Minister of Children
E-Mail:

Melanie has served as Children's Minister at First Baptist Church Nacogdoches since July 2009. She is a native of Nacogdoches and a long-time member of First Baptist. She even met her husband, Craig, in the "early days" of Great Escape. Melanie is a 1992 graduate of Stephen F. Austin State University. While in college, on a trip to Student Week at Glorieta, New Mexico, God called her to serve Him. She did not know the specifics of what all He would have in store but she knew He had plans for her life. She has always loved serving the Lord, from teaching Preschool Church and VBS to serving for 17 years as Acteens leader. In 2009 God turned her focus and heart towards serving Him in a greater capacity. In July of that same year, she began serving Him as Children's Minister at First Baptist. Melanie loves being with children; coloring, cutting, pasting, playing, reading, singing and dancing (which she is not very good at), but most importantly, her heart is in teaching and showing children how much our awesome God loves each one of them! Her primary focus is to help children grow in their love and knowledge of the Lord and guide them on their journey to the point where they know and love Him as their personal Lord and Savior.

Melanie and Craig have been married since 1993. They have one wonderful son, Davis and a crazy dog, Scout.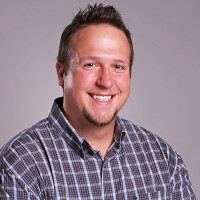 Joel Harrell
Contemporary Worship Leader
E-Mail:

Joel has served in various roles at First Baptist since 2009 and has been on staff since 2013. He graduated from Stephen F. Austin State University with a degree in Interpersonal Communications. Growing up in Katy, Texas, Joel was active in choir and the drama team at his home church. Throughout the college years, Joel traveled and recorded with December Tide, a band passionate about youth and college students experiencing biblical truth in their worship. During this time, he felt God's calling on his life to serve in musical worship. Joel has a desire to help the next generation of Christian leaders discover how they can serve God. He enjoys hunting, fishing, and writing songs.
Joel and his wife Lyndsie were married in 2013.