FREE COMMUNITY-WIDE EVENT!
Join us November 26 - 28 for the Mighty Men Conference led by Dr. Rick Scarborough.
Based on his book, Mighty Men Stay on Track, Dr. Scarborough will coach men on how to live as a Christian in a world that is increasingly hostile to Christianity. He will deal with many aspects of the Christian life that men deal with everyday.
---
Schedule
Family Worship
Sunday, November 26
9:00am & 11:15am - Giving Thanks for Family
6:00pm - Mighty Men Make Excellent Fathers
Men's Conference
November 27 & 28
6:00pm - Mighty Men Stay on Track - Part 1 & 2
---
About Rick Scarborough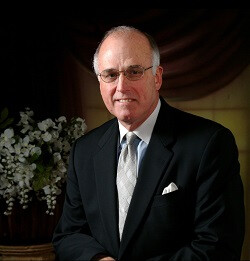 Dr. Rick Scarborough earned a Liberal Arts Degree from Houston Baptist University; a Master of Divinity Degree from Southwestern Baptist Theological Seminary; and a Doctor of Ministry Degree from Louisiana Baptist Theological Seminary. He's also taken courses at Dallas Theological Seminary and Mid-America Theological Seminary as well. Dr. Scarborough and Tommye, his wife, have two grown children, Misty and Richard, and one daughter in Heaven, Kathryn Anne, who finished her assignment here in 2004 at 25 years of age. Misty is married to Daniel Allmond; they have two children, Micah and Alexis. Richard is married to Anny; they have twins, Richard Wayne III and Kaylee Anne. Dr. Scarborough pastored churches in Texas for 21 years. In 1998, he founded Vision America, an organization whose mission is to "inform and mobilize Pastors and their congregations to become salt and light, becoming pro-active in restoring Judeo-Christian values in America." He speaks to thousands of pastors annually in conferences and special events and enjoys addressing local congregations.