Worship Arts for Kids
Worship Arts for Kids (W.A.K.) is a high-energy time of learning and worship for children 3 years old - 6th grade. Lifelong worship begins as a child, and we have the perfect place for your child to experience the joy of praising the Lord. We not only sing, but incorporate stix, drama, playing instruments, art and other avenues of creative worship.
---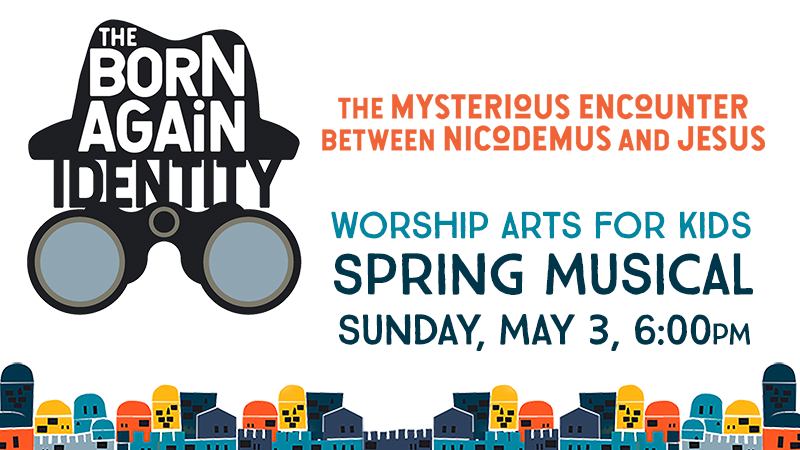 This spring Worship Arts for Kids will be preparing and presenting the musical, The Born Again Identity.
This is the story of a top-secret spy organization, the Jerusalem Intelligence Service 3. Its operatives are deep in surveillance of a meeting between Nicodemus, a pharisee, and the miracle-worker, Jesus. They learn of a secret message about being "born again" and having eternal life! These team members employ a variety of spy tactics as they seek to uncover the truth behind this message.
Our Worship Arts for Kids team will experience music, drama, and spycraft and will be impacted by the Gospel truth in the process!
1st - 6th graders, come join us as we discover the truth of "The Born Again Identity!" Your mission, should you choose to accept it, begins January 12th at 6:00pm in the Children's Building.
---
Rehearsal
Sundays: 6:00 - 7:00pm | Children's Building