Family Gingerbread House Contest
Sunday, December 15, 2019, 4:00 PM - 5:30 PM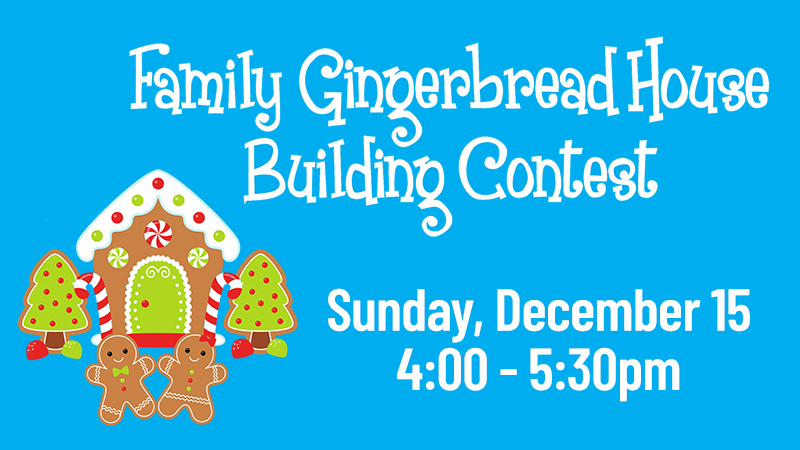 Sunday, December 15 | 4:00 pm - 5:30 pm
Fellowship Hall
Prizes! Snacks! Christmas Story! Lots of family fun!
Deadline to sign up is Friday, December 13!
ALL children must be accompanied by an adult. Teams will be made up of families. Feel free to invite guests to be on your families' team or on their own family team.
Basic house, icing, and various candies provided. You may bring other decorative food items to customize your house!
SIGN UP has closed