Beckah Shae Concert
Friday, January 27, 2023, 7:00 PM - 9:00 PM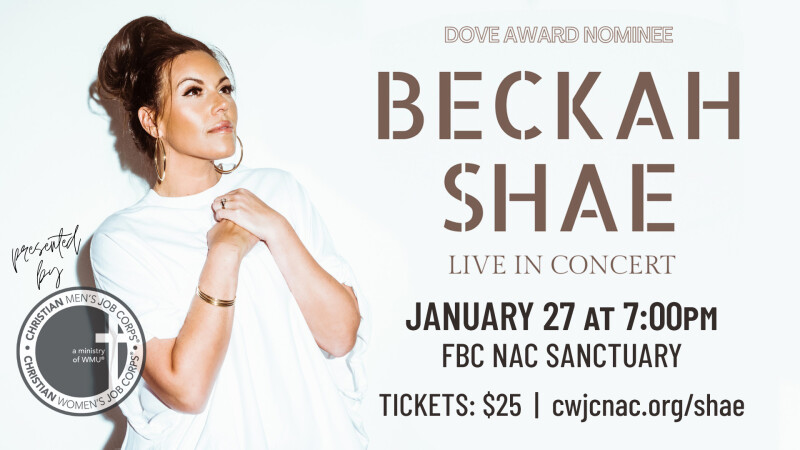 Beckah Shae: Live in Concert
January 27 at 7:00pm | FBC Sanctuary
Presented by CWJC & CMJC
Coming live to Nacogdoches is international singer, worship leader, songwriter, pop-worship recording artist, author and actress Beckah Shae.
Get your tickets now for the first ever Christian Concert benefitting Christian Women's and Men's Job Corps. Your ticket will go to support this charity. Don't miss this great night out for such a worthy cause!
About CWJC & CMJC
Christian Women's and Men's Job Corps provide free job training for those who live below the federal poverty level so that they can obtain work that pays a living wage.
Their goal is to help people break the cycle of poverty and find meaningful work. This non-profit has been serving the people of Nacogdoches County for almost 20 years now and everything they do is provided for free to those who need it.