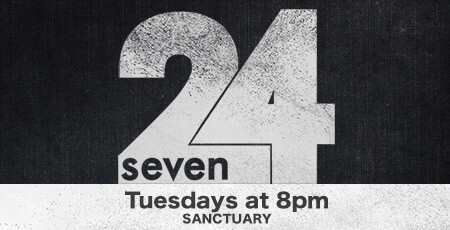 "24:7" is a University Worship Service held here in our Sanctuary. It takes place at 8:00p.m. every Tuesday night during the semester.
In the fall of 2012, several churches and campus ministries began to pray and seek the ability to bring this worship service to the campus. With a new place and night to worship on campus, and with the addition of other groups, we chose a new name. "24:7" is based on the verse found in Jeremiah 24:7. "I will give them a heart to know me, that I am the LORD. They will be my people, and I will be their God, for they will return to me with all their heart."
Come join over 250 students every Tuesday night as we worship together and proclaim the name of Jesus.